Cape Town is one of the most beautiful cities in the world. It is renowned for its scenery and it climate. It has become one the of the most visited cities in the world and the gateway to the interior of the continent where thousands of people enjoy wildlife and diverse cultures.
But it is also known for nightlife and cuisine. The relative weakness of the South African rand when compared to the Euro and the dollar also make it an attractive destination for those who want to enjoy world class meals and down a tipple or two.
So where would one go to enjoy a cocktail of a beer with the locals in Cape Town? Here are some excellent choices.
1. Perseverance Tavern.
This pub has been around since 1808 when it was the favorite haven for mariners who hit shore on what is still known as the 'Cape of Storms.' It's a no frills type of place that is Cape Town's oldest pub and it retains that charm that used to characterize pubs in days past. No chain can imitate the ambiance of 'Persies' as it is affectionately known.
2.The Fireman's Arms.
Another Cape Town institution. This is the place to watch sports as they have an active dstv installation. If you are a rugby fan then get their early to get a spot at the bar. Because it'll get packed when South Africa takes to the field. This venerable pub is filled with good cheer and fun when the sport is on – and any other occasion as well.
3.The Forester's Arms.
"Forries' is another place to take in the big match. Within a good place kick of Newlands – one of South Africa's most beloved sporting venues those who choose to enjoy it's hospitality will be drinking with sports supporters from across the world.
4. Lefty's.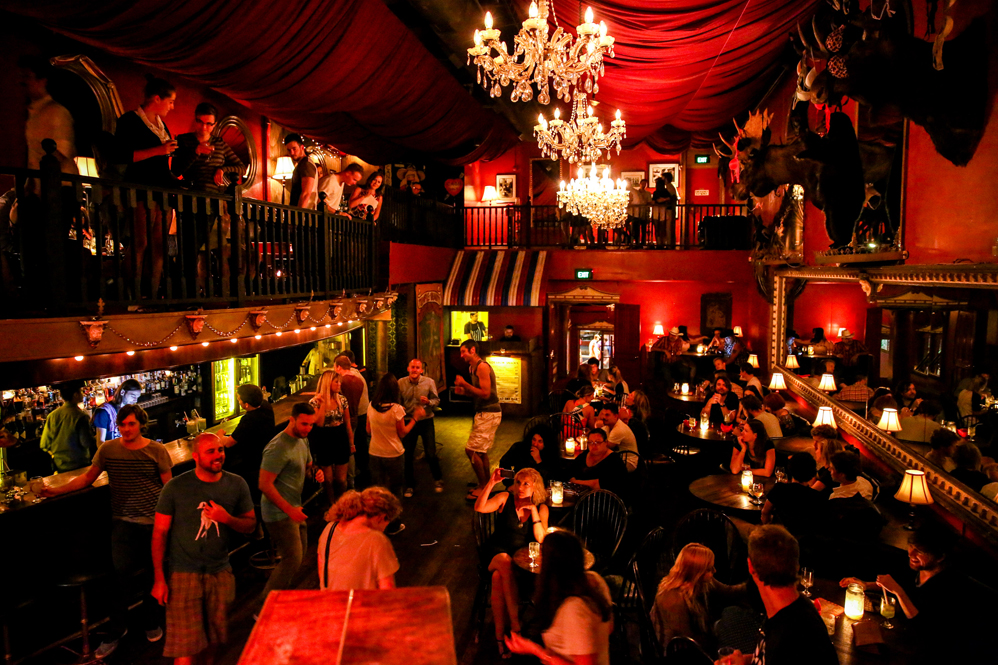 Slap bang in the middle of town one finds Lefty's. A bar that has stood the test of time. It's not only the drinks that are great 0- but if you do not try the waffles with bacon and fried chicken you will have missed out on one of the bar experiences of a lifetime. While it's know as a bit of a 'dive' bar it is in a class of it's own.
5. Power and Glory.
If you are into the creative crown then this is the bar for you. The after work crowd is hipster central. Ad and creative fold flock to this place. In keeping with their audience the management offers some great craft beers and an excellent selection of wine. Once again – if you ignore the menu, including the famous hot dogs that are on offer than you are missing out. That mahogany bar is just incredible as well.
6. House of Machines.
Stay in the city and get down with your rock and roll spirit at this pub. Coffee shop by day this venue takes it's short off and gets it's blue suede shoes on at night.
7. Cabrito.
Downstairs from one of Cape Town's most popular Mexican eateries, El Burro is this cozy bar. It is where locals gather to enjoy a huge variety of craft beers – and no surprise the best selection of tequila in the town. It get's so packed that the crowd is forced onto the pavement outside – but it's no problem – everyone is enjoying the vibe.
Cape Town is a place where you can really let your hair down. Fold are friendly, the beer is cold and the cocktail are inventive. Get yourself there and enjoy the time of your life in the Mother City.