The Tavern of the Seas is host to so many great restaurants. The capital city's motto is 'Good Hope,' and you're also going to find some good food. It is home to nearly 2300 restaurants that represent so many different cuisines. Eat your way around Cape Town as you stop by some of these top dining establishments in The Mother City.
Mzansi is a great first pick because it is ranked #1 and represents Cape Town well, serving up some of the best African cuisine. Located at 45 Harlem Avenue in Cape Town Central, Mzansi serves up great dishes buffet style. Other menu favorites include malva pudding and beef stew. Reviews say that you are going to enjoy a truly authentic experience, and people point to the fact that you get to enjoy some great music while dining, too.
We've taken a good look at one of the best restaurants in Cape Town. Up next is a restaurant that serves up the best French and European cuisine. La Colombe is the name of the dining establishment, and it is located in Constantia on Main Road at the Silvermist Wine Estate. La Colombe is listed as the #2 restaurant for people dining out in the capital city. La Colombe is is known for its superb tasting menu and some much more.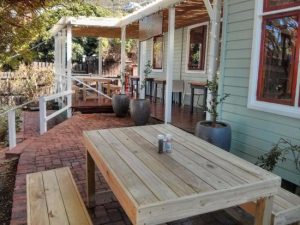 Now you have a fine dining pick, too. What's next? The name of the restaurant is Whole Earth Cafe, and it located in Scarborough at 257 Main Road. If you are a vegetarian or vegan, this is a great place to stop for sure. The vegan burger makes the menu highlights, and how about some sweet potato wedges? Gnocchi, poached eggs and falafel also are on the favorites list. Whole Earth Cafe is definitely a great place to visit if you are in the area of Cape Point National Park.
Miller's Thumb is known for serving up delicious seafood and Mediterranean cuisine. The address for Miller's Thumb is 10b Kloofnek Road. How about cajun style marlin, jambalaya, steak or kingklip? Talk about some interesting menu favorites, right? You're certainly going to enjoy a unique meal if you stop by Miller's Thumb in Cape Town Central. The pecan chocolate pie with a scoop of ice cream is a great dessert suggestion that I noticed in the reviews, too.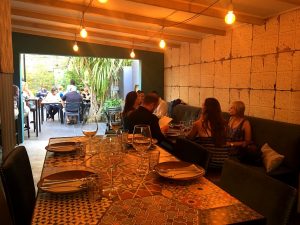 If you're wanting to know the name of a place in Cape Town that serves up the best Indian cuisine, you might want to check out Thali. Thali is located at 3 Park Road, and it is known for its fish tacos, fried spinach, lamb vindaloo and more. People say that the restaurant is authentic and also very modern. There are plenty of vegetarian options that are on the menu, too. You don't order anything because they will bring food to your table, and you just pick out what you want.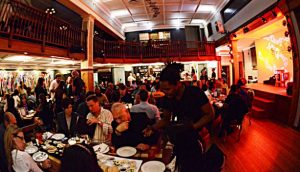 That last place sounds like a really unique dining experience. What a way to order, right? The last featured restaurant is Stardust, and its location is 118 Sir Lowry Road in Cape Town Central. Expect a fun evening and fantastic entertainment with singing and dancing according to reviews. Lamb tagine and steak are two of the foods that make the menu highlights. If you're up for dinner and a show at the same time, Stardust would make for a wonderful stop.
Those restaurants in Cape Town are going to be great for you to visit. There are a ton of other options, too, but at least you know some excellent picks. Eat your way around Cape Town enjoying all of the dining experiences that the capital city has to offer.